Paola's music has been premiered or performed by Gail Archer, The Het Trio, the Enso String Quartet, Speculuum Musicae, the New York New Music Ensemble, the Bellas Artes Chamber Orchestra, the Florida State University Orchestra, the Shepherd School of Music Orchestra, the OFUNAM Philharmonic Orchestra, the Woodlands Symphony and Mexico's National Symphony Orchestra, among others.
Ana Paola studied her doctorate with John Rea at the Schulich School of Music, McGill University. Simultaneously, she also experimented with electronic mediums at the McGill Digital Composition Studios (DCS), studying with Philippe Leroux. She was composer in residence for the McGill Contemporary Music Ensemble under the direction of conductor Guillaume Bourgogne.
She received her Master of Music degree with honors from Rice University, studying composition with Dr. Arthur Gottschalk. Ana Paola holds the LTCL Licentiate in music composition, with distinction, from TRINITY COLLEGE LONDON, having studied composition and piano with Vincent Carver.
Ana Paola has been the recipient of several awards and fellowships including the FULBRIGHT Scholarship; the Programa de Becas para Estudios en el Extranjero scholarship (FONCA-CONACYT); the UNESCO-Aschberg Bursaries for Artists Programme; resident composer at the Virginia Center for the Creative Arts, among others.  Her piece NEMESIS, for orchestra, was selected to represent Mexico at the UNESCO 57th International Rostrum of Composers in Lisbon, Portugal (2010).  In 2016, she was part of the MANIFESTE festival at the Institut de Recherche et Coordination Acoustique/Musique (IRCAM), in Paris, France.
Her piece "Fractum" for flute, Bass Clarinet & Piano is published by ALEA PUBLISHING & RECORDING. For more information about her music and and concerts please visit: www.anapaolasa.com
Ana Paola Santillán Alcocer
Claudia Jane Scroccaro is an American-Italian composer, born in France and currently living in Germany. She studied composition with Luigi Verdi at "Santa Cecilia" Conservatory of Music in Rome and is now pursuing her Master in Composition at the HMDK in Stuttgart with Marco Stroppa. She holds a MA in Musicology from "Tor Vergata" University of Rome. 
Her music displays a research towards compositional processes derived from electronic music as well as non-Western music traditions. Her works have been performed at the British School at Rome, at the Ennio Morricone Auditorium of Rome, and at the EMUFest, among others.
She has been composer in residence for the 2015 Druskininkai Artist Residence and for the LMTA Music Innovation and Science Centre in Vilnius, in 2016
Peri Mauer has been hailed as an "irrepressibly tuneful composer" by New York Music Daily/Lucid Culture. She has written works for solo instruments, chamber music ensembles, orchestra, and theater. Her music has received performances in Women Composers Festival of Hartford, Bargemusic's Here and Now Winter and Labor Day Festivals, New York Composers Circle Concerts of New Music at Symphony Space, LeFrak Performing Arts Center, St. Peter's Church and St. Mark's Church, Music With A View Festival at the Flea Theater for which she also served as cellist and conductor, Composers Concordance Composers Play Composers Festival, Gamper Festival of Contemporary Music in Bowdoin, ME, NYU Composers Forum, among others. Her commissioned orchestral work All Along the Heights was recently premiered by the Jackson Heights Orchestra to critical acclaim. A recipient of ASCAP Plus Awards, she is honored to have been awarded a grant from New Music USA for the premiere of her orchestral work Illuminations of the Night by the New York Repertory Orchestra and Life on Earth for chamber ensemble for Music With a View. She also recently received a commission from the Music Department of Fiorello H. LaGuardia High School of Music & Art and Performing Arts to compose a symphonic band work, Red Sky, premiered by the LaGuardia Junior Band. She was honored to be a featured composer in the 2017 Composers Now Festival. Scholastic awards include a National Collegiate Music Prize and membership into Pi Kappa Lambda, the National Honor Society of Music. Also a professional cellist, Ms. Mauer has worked with such groups as American Symphony Orchestra, Encompass New Opera Theater, Radio City Music Hall Orchestra, Darmstadt Ensemble, NYU Contemporary Players, American Chamber Opera, The Chelsea Symphony, Playwrights Horizons,  among many others, and can be seen playing her cello in the Golden Globe and Emmy Award winning Amazon TV series Mozart in the Jungle.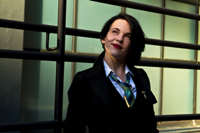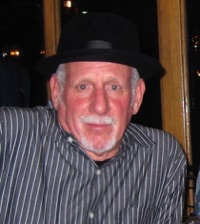 Whitney George is a composer and conductor who specializes in the use of mixed media to blur the distinctions between concert performance, installation art, and theater. Utilizing a wide variety of material including literary texts, silent film, stock footage, and visual arts, George's compositions are characterized by an immersive theatricality that thrives on collaboration in all phases of the creative process. Her affinity for the macabre, the fantastic, and the bizarre frequently gives rise to musical programs that evoke the traditions of phantasmagoria and melodrama, challenging musicians to experiment liberally with their stage personae, and audiences to widen the scope of their attention. 
She is the artistic director and conductor of The Curiosity Cabinet, a chamber orchestra formed in 2009 whose members were culled from a network of close collaborators within New York's diverse new music scene. The Cabinet's live performances often engage playfully with the prototype of the classical concert, imbuing even non-theatrical compositions with elements of drama. The ensemble has participated in the inaugural CUNY New Music Festival and was invited as the ensemble-in-residence at the Hartford Women Composers Festival in 2012.
George holds an undergraduate degree from the California Institute of the Arts, a masters degree from Brooklyn College Conservatory, and is currently continuing her studies as a PhD candidate at the CUNY Graduate Center, where she studied with David Del Tredici, David Olan, Bruce Saylor, and Tania Leon. In addition to her composing and conducting, George teaches at the Brooklyn College Conservatory, works at the Hitchcock Institute of American Studies and is the Managing Director for New York's American Modern Ensemble (AME). For more information, visit www.whitneygeorge.com.
Tom Blatt is a sculptor, bassist, composer, open water swimmer and lives in Brooklyn NY.
Alona Epshtein was born in Baku, Azerbaijan, in 1990 immigrated to Israel. She graduated from Buchman-Mehta school of Music in Tel-Aviv University, where studied composition with prof. Leon Schidlowsky and Ruben Seroussi (M.Mus. Summa Cum Laude) and was a recipient of America-Israel Cultural Foundation scholarship (2003-2005), Wolfson scholarship (2006) and Buchman Foundation Doctoral   scholarship (2007-2010). Currently is a PhD student at Bar-Ilan University, PhD projects are supervised by prof. Betty Olivero and prof. Marina Ritzareva.  
Epshtein's music was commissioned, performed and broadcasted in Israel and abroad, to mention "Aviv" Competitions (Tel-Aviv 2005) , "Young Euro Classics" international festival(Berlin 2006), Kfar-Blum Chamber Music festival (Kfar Blum 2010),ACL festival (Taipei 2011),Contemporary Music Days (Nuremberg 2013),''Cortazar- Life in music and words" conference (Long Beach 2014), Israeli Music Festival,(Tel-Aviv, 2014), 'The Present of Orchestral Asia" festival (Kyoto 2015),concert series in Tel-Aviv,New York and Buenos Aires . Two of her orchestral pieces won first prizes,"Shearim" in 2006 (Israeli Young Philarmonic Orchestra competition) and "Mal'achei Stav" in 2010 (Acum Prize) ,she was a recipient of Israeli Prime Minister Award for composition (2013) and received Acum Prize for her chamber work 'Casa Tomada' (2015).
Between 2010-2015 Epshtein was a chairperson of Israeli Women Composers Forum, she is a founder and an artistic director of Vox Feminae Music festival in Tel-Aviv.
The daughter of Las Vegas bassist Kenny Greig, Stephanie grew up listening to live music, from the musicians' union rehearsal bands playing Count Basie and Duke Ellington charts to the eclectic mix of music in the hotels on the Las Vegas Strip. At age fourteen, she was playing guitar in her father's pop quartet and in blues, funk and rock groups with her peers. With a lifelong love for the great Broadway composers, she devoted herself to learning the Great American Songbook. She studied composition at Smith College, focusing on the intersection of music and theater, particularly the Brecht-Weill collaborations. After a few years acting in small theaters, she acquired an upright bass and began playing in jazz groups in New York. She has played with bands in a variety of settings all over the New York area as well as Spain, Japan and Curacao. She is currently double bass principal in the Brooklyn Symphony Orchestra.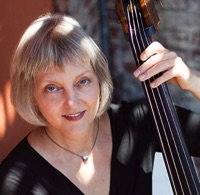 Sunhee Cho is an educator, and a prominent member of groups of Korean composers. Her works have been programmed by major chamber groups in Korea, and at various festivals and countries in Japan, China, Singapore, Taiwan, Brazil, France, and the United States.
Award-winner musician, Jinhee Han started composing in her late teens, influenced by Asian culture, her religious Christian upbringing, and various generations of musicians. Han's promising musical gift earned her full-time scholarships for both her bachelor and masters studies at HanYang University in Seoul, Korea. She also graduated from The New School in May 2015, from Mannes College where she is working towards her Doctorate Degree in Music Composition as a scholarship recipient, and studied with Dr. Cuckson who was composition formal teacher.
Throughout her career, Han has composed pieces for concert music, which includes for shakuhachi, Harp, piano trio, string quartet, chamber ensembles, choir, orchestra and Christian contemporary. And, she has had several original concert works premiere in her hometown of Seoul, Korea, Tel-Aviv in Israel, Ukraine, London, Canada, Texas, Connecticut, New Jersey and New York City.
Currently, She has been selected for Emerging Composer's workshop by Groundswell, and her pieces have been selected for Music festivals such as Vox Faminae 3rd Edition, Musica per Archi in Ukraine, Women Composers Festival of Hartford and The Half Moon Project in NYC.
In her most recent notable project, she serves as Founder/Director for Asian Woman Composers Association NYC (awcanyc.com), where she collaborates with a variety of talented musicians and alumni of the New School.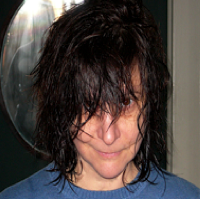 In 1999, I founded Concrete Timbre as a studio performance group to create and record new music compositions, soundscapes, sound installations, and several theatrical sound designs. In 2005 we moved out of the studio and have since produced contemporary music in theatrical settings as well as theater performances that feature live music and sound including: 4 Wars, Folie Pure, Coq tôt, Satie's Birthday Party, Un Lieu de Vie, Anna Strong's Laundry, Age of Pain(e), Voices of justice and consangunity..., Dziewczyna, A/K/A Benjamin (Franklin's Women) and several salon series. Each of these interdisciplinary productions featured the talents of more than 20 artists.
As a composer and sound designer, my compositions have been performed at many (many!) innovative performance spaces in New York, Paris, Baltimore, Buffalo, California, and Florida. I've been lucky to work with some really inspiring interdisciplinary artists with a flair for the contemporary (!)
So for now, I try to keep the music great, the story interesting, the visuals stimulating, and the movement fresh - and of course, then wind them into a spectacular melange. Merde! For more information, visit www.AnnWarren.net.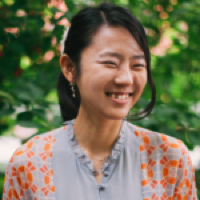 Autumn Salon
exploring the autumn timbres
in association with the
Asian Women Composers Association (AWCANYC)
Saturday, November 4, 2017 at 5 pm
featuring compositions for Flute, Trumpet, Trombone
Olli Studio Gallery
336 West 37 Street
New York City
Program being formed, updates will be posted soon!
Compositions by:
Ana Paola Santillán Alcocer
The ANEMOI
for Solo Flute
In Greek mythology, THE ANEMOI represent the Greek Gods of the four winds,
all of them associated with a season as well as to one of the four cardinal directions:
1) Boreas: the North wind and the God of the cold breath of winter;
2) Notus: the South wind and God of the summer rainstorms;
3) Eurus: the East wind and the God that brought autumn through warmth
and rain from the east; and4) Zephyrus: the West wind and God of spring breezes.
Each of the four winds will be represented by their own piece with its own
distinctive season character and each one using its own sound world but
connected through overlapped nonachords to symbolize a compass rose.
In the same manner, all of them will be associated by means of distinctive temporal
semiotic units (TSU), defined as "sound forms that carry meaning through their dynamic pattern over time" (Hautbois). According to the Laboratoire Musique et Informatique de Marseille (MIM), there are 19 TSUs classified, falling into the categories of delimited and non-delimited segments of sound according to their morphological and semiotic type.
Tom Blatt
Trio
for Flute, Trumpet, and Trombone
I started this Trio for Flute, Trumpet, and Trombone with a few notes on paper.
From there it grew sometimes under my control but more often without it.
Sunhee Cho
My Empire of Dirt
for Solo Flute
My Empire of Dirt is inspired by the art piece of the same name by Kay Seohyung Lee.
Jacob Elkin
TBA
Alona Epshtein
Yemei ha evel
for Solo Flute
The piece is dedicated to memory of my father Leonid Epshtein, the name of the piece
means "days of grief" -by Jewish tradition the soul (ha neshama) of a person is
not going away, but stays in the house for seven days. Those seven days the family
is staying at home to grieve about the person who is gone, it is called " Shivah".
Yemei ha evel series for woodwinds were comissioned by
Adele and John Gray Endowment for young Israeli composers
of America-Israel Cultural Foundation for 2006 Aviv Competitions.
Whitney George
TBA
Stephanie Greig
TBA
Stephanie Greig & Robert Morton
Stella by Fluorescent Light
for Trumpet, Trombone, and Video
Jin Hee Han
To My Daughter
for Trumpet and Bass Trombone
To My Daughter is inpired by a historically big issue, the Japanese troops'
'Comfort Woman' in South Korea. This event occurred around in the early 1940s,
when Korea was a Japanese colony. The Japanese goverment treated Korean
teenaged women as sexual slaves for the Japanese military.
South Korea and Japan have frequently argued over this situation and people
all over the world urge Japan to issue an apology.
This piece for trumpet and bass trombone is dedicated to the victims and speaks
about the sadness of the fact, a hope for fair judgment, and empathy for the victims.
Jin Hee Han
Labyrinthine
for Piccolo, Trumpet, and Trombone
Labyrinthine for piccolo, trumpet, and trombone is inspired by repeat
of chaotic moments in life. In this context, certain intervals, the diminished fifth,
major and minor seventh and ninth, and the same musical material
is repeated on each instrument is developed in a form of canon.
Peri Mauer
Planetesimal Migration
for Flute, Trumpet, and Trombone
Planetesimal is defined as a body that comes together with many others under
a gravitational pull to form a celestial conglomerate moving in an elliptical orbit
around a star. During the late phase of planetary system formation massive planetesimals gravitationally interact in a chaotic manner creating migration
into new orbits.  This phenomenon of perceived randomness leading to a coming
together in orbital motion is creatively inspirational to me, with the combination
of flute, trumpet, and trombone providing the perfect timbral combination
to actualize and express it within the musical sphere.
Claudia Jane Scroccaro
Trio
for Flute, Trumpet, and Trombone
Ann Warren
Autumn Leaves (Colors by Crayola)
for Trumpet, Piccolo Trumpet, and Trombone
Crayola crayons were introduced in 1903.
My favorites are the ones used to color autumn leaves.
So, just for fun, I composed four short melodies to accompany:
Michelle Stockman - Flute, Piccolo
Kate Amrine - Trumpet, Piccolo Trumpet
Jacob Elkin - Trombone, Bass Trombone
Artist Bios
Take a look at a really interesting group of artists!
program for Autumn salon coming soon
A passionate and creative performer, Kate Amrine is a trumpet player balancing a multifaceted career from developing new repertoire and curating concerts to freelancing with many different groups in the New York City area. Recent performances include a tour of Japan with the New York Symphonic Ensemble and an upcoming BAM show with A Far Cry. Kate also frequently performs on Broadway and in other regional musical theater productions both in and outside of the NYC area.
She is extremely dedicated to commissioning and performing new music, premiering over 30 pieces both as a soloist and a chamber musician. Kate's debut album will be released in fall 2017 featuring new music by women composers. She commissioned half of the pieces and successfully crowdfunded 80% of the costs of the project. Through this project, she was invited to present recitals at various festivals and events including the Women Composer's Festival of Hartford, the Women of the World Festival of Baltimore, and the International Women's Brass Conference.
In addition to performing, Kate has enjoyed teaching all ages and experience levels for the past ten years. She is currently an Adjunct Instructor at New York University, where she has been teaching private lessons to undergraduates since 2013. Kate also maintains her own private studio and teaches at an after school program in Harlem. Kate has also taught for several years at various El Sistema inspired programs including the Harmony Program and Baltimore Symphony Orchestra's Orchkids. As an administrator, she is the Program Director of Feed Your Mind Music at The Bridge Multicultural Center in Flatbush, Brooklyn.
Kate earned a Master of Music degree from Peabody Conservatory and a Bachelor of Music degree from New York University.  
Michelle is a flutist and piccolo player from New England who enjoys an active career in New York City. Praised for her sensitivity and versatility, she is principal flutist of LoftOpera and a freelancer with groups such as American Ballet Theater, New York City Opera, Philharmonia Orchestra of New York (PONY), and the Chelsea Symphony.
Passionate about flute pedagogy and music education, she is a dedicated private instructor and previously served on faculty at The Fort Lee School of Music. In 2014, Michelle was awarded Second Prize in the New York Flute Club Competition.
Michelle holds both a Master of Music and Bachelor of Music degree in Flute Performance from Mannes College The New School for Music and The Hartt School at The University of Hartford, respectively. Her primary instructors were Judith Mendenhall, Janet Arms, Melissa Mielens, and Terry D'Errico.
Bob is a is a videographer and photographer.  A California native, he recently moved to New York after teaching elementary school for 33 years. A true Canon fan, Bob is usually seen carrying a camera  and shoots photos at lightning speed.
Bob coordinates the technical aspects of live performance projections, and works to provide contextual settings for all concrete timbre performances.  His photographs have been published in several books, publications, and internet sites.  Bob graduated from the University of California at Santa Barbara, and has an M.A. from University of San Francisco.
Bob plays blues guitar and is a fan of Jimmy Thackery and Richard Thompson.
For more information, see www.RobertMorton.net.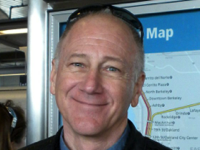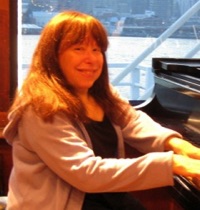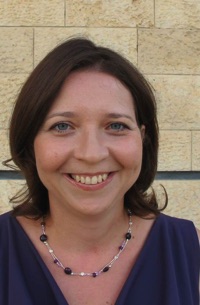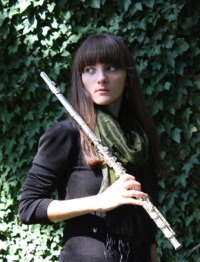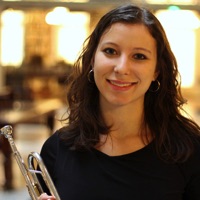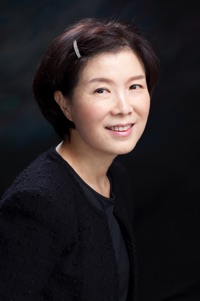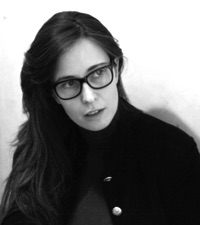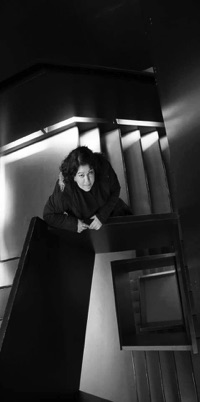 AWCANYC is a composers' cooperative founded by Jin Hee Han.
Composers come from all backgrounds and represent diverse
ethnic, religious and socio-economic backgrounds.
It thrives through the active participation of its members working
on individual projects in either an occasional or ongoing way.
AWCANYC aims to empower composers to create change
in their communities through music, allowing them to share their stories.
AWCANYC
LIFE THROUGH MUSIC